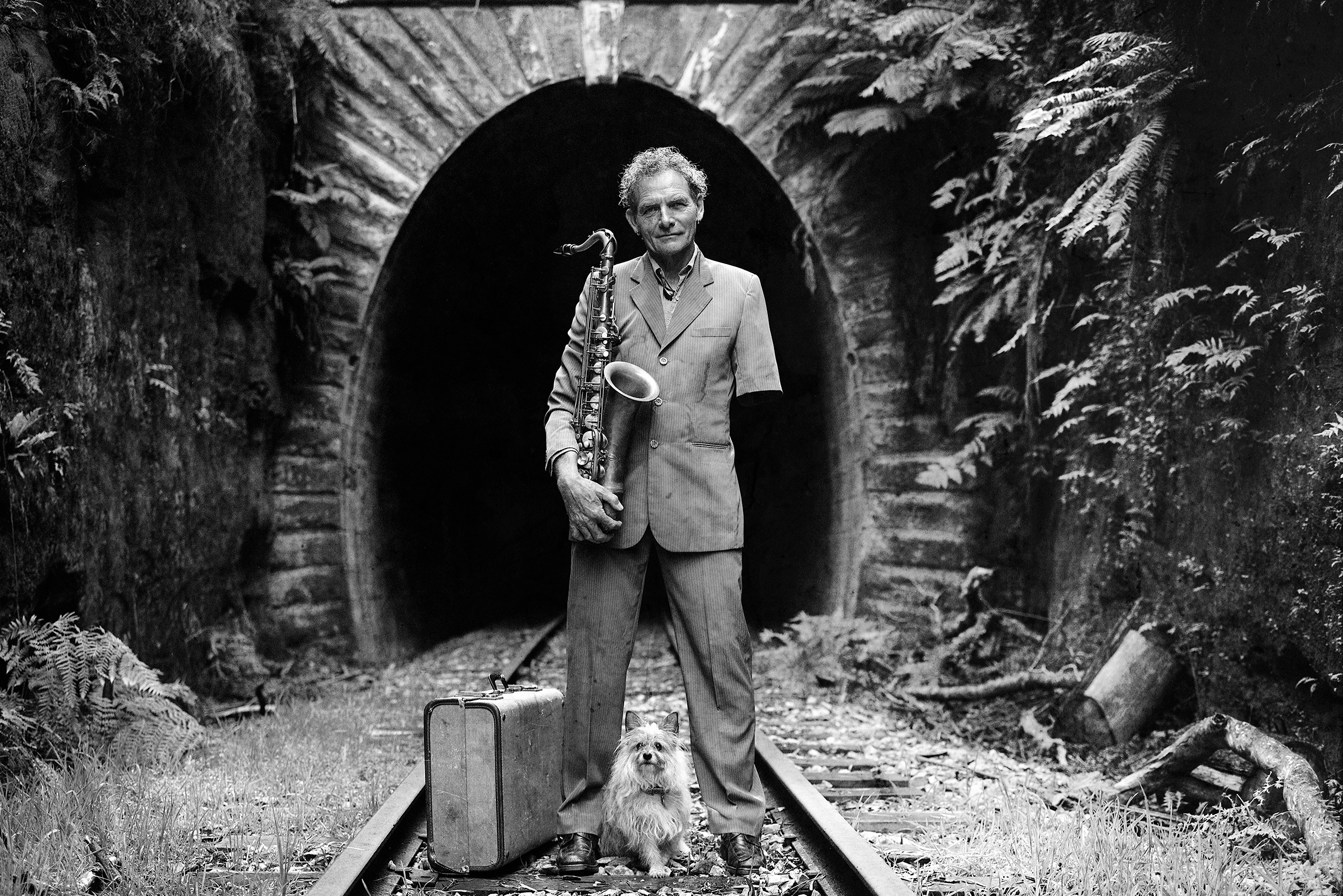 One handed flutes and saxes
Flutelab makes Onehand flutes and saxophones. The Onehand instruments are full range chromatic instruments of our own design. They can be made in left hand or right hand playable.
Often, players have one hand good and the other one not so. In that case a hybrid one-handed instrument design will be made to involge the disabled side as much as possible.
Because all fingers of the "good" hand must be applied to operating the mechanism, some other way must be found to hold the instrument. This usually is a ground support. If the other hand can play a role in balancing the instrument, so much better.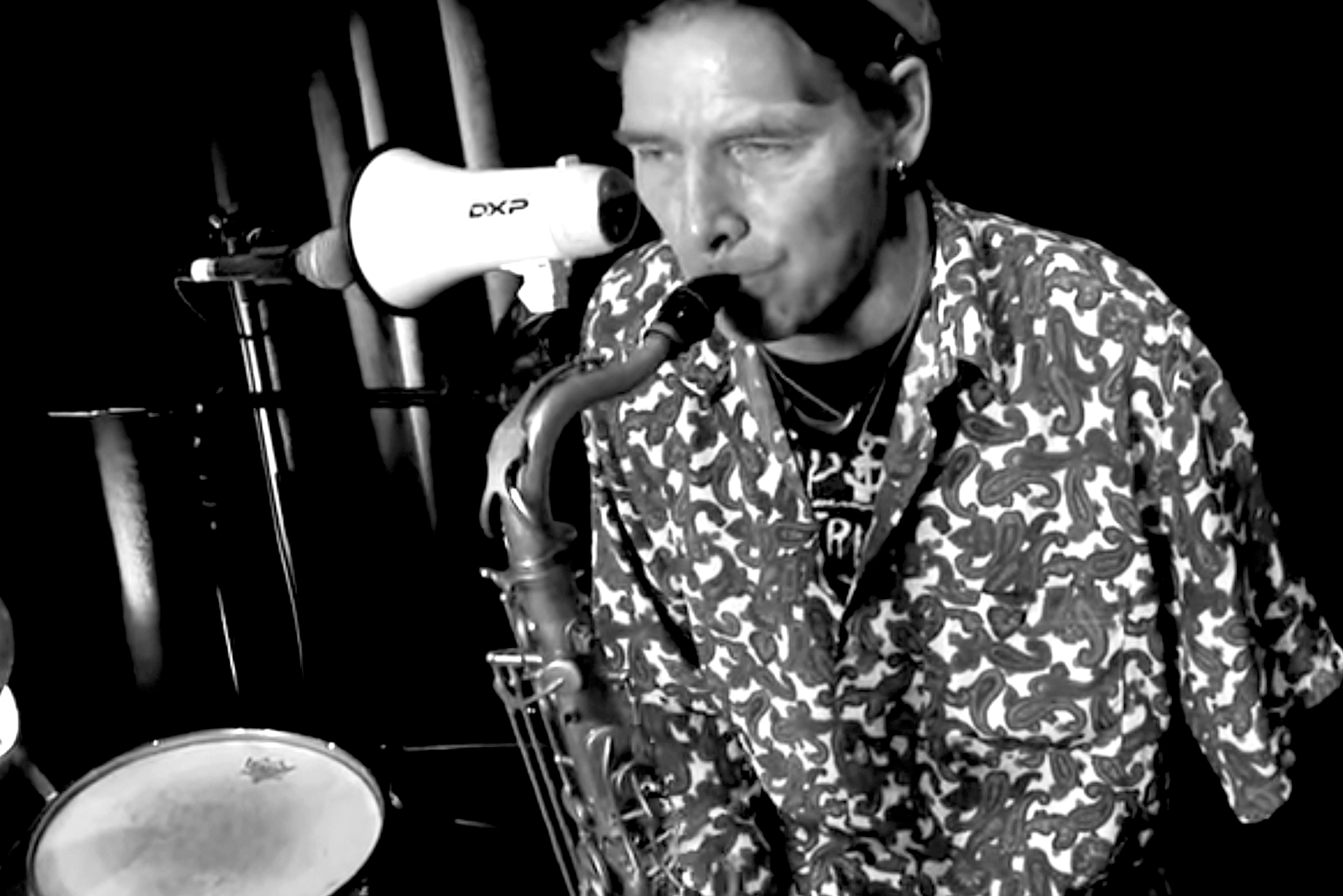 All over the globe
Flutelab Onehand instruments are being played in the USA, UK, Italy, Australia, Germany, Hungary and the Netherlands. In 2014, Maarten Visser of Flutelab was awarded the OHMI award in Playable category for the Onehand flute.
To design for a customer far away, good communication is key. When you first inquire about a flute or saxophone for one hand, you will be greeted with many questions. I need these to arrive at a price calculation. From there I can prepare a quotation.
Having a flute that I can play one-handed still seems miraculous to me.  It gives me so much joy to be able to play again after my stroke. I tell everyone that you are a genius!
First step
First of all, send me an email with your request In order to get a good idea of what I need to do, I need to know who the instrument is for and what the requirements are, so I will ask lost of questions.
Quotation
Once I know all I need to know, I calculate the cost, and send you a quotation. There are usually several possibilities, such as laquer/ plain brass,  or floor stand/ stand supplied by you, etc.
Start of work
Once price and options are decided, I send an invoice for a downpayment of 25% of the labourt cost. Once that sum is received, I start work. Delivery is usually 5-10 months. It is a lot of work, and I cannot halt my other business activities.
Ready!
Once your instrument is finished, I send an invoice for the remainder sum. Then is is time for shipping. Flutelab Onehand instruments come with a fingering table. A case can be supplied or you can make one yourself.
I am so thrilled with my left handed flute!!! Due to my Stroke 4 plus years ago, I was unable to use my right hand. I was a professional flutist prior to the stroke so it was a tremendous loss to my soul to be unable to play anymore. I contacted about a year ago with the hope that you could help me. Through several emails you decided to send it me! Yeah!!! The first time I felt the keys under my fingers, I felt a little bit of my soul and myself coming back! I was home again!! Thank you Maarten for being a wonderful person!!
Jennifer Groves
Cost breakdown
I make my instruments individually, so they are all priced differently. naming actual prices always creates expectations, and I hate having to disappoint you.
But, roughly speaking, and strongly depending on options:
One hand flute left oir right € 5000 – 12.000
One handed saxophone  € 8500- 20.000
Design and research
Before starting anything, I have the design ready. In this phase I start with structural design. Then I measure up the donor instrument. All lengths, diameters, movement angles, and construction details go into a spreadsheet. From there, detail design starts. From the start I must know that when a key is pressed 8 millimeters here, another key moves 6.5 mm over there. Another concern is that I have to fit a lot of moving parts in a small space, which is quite a puzzle.
Tone holes
In the new design, some of the many tone holes become redundant. For example, on a "normal" saxophone, there are 3 ways to play bB. Two of these are done with right hand, so they cannot be used anymore, including the so-called side-bB. These redundant holes are removed. Some of the high note holes will have to be operated in a different manner, as they were formerly operated by the right hand. This calls for a complete redesign of this section, leading to the remocal of a section of the instrument body, and replacing it with a new part, with newly placed and holes. Also their diameteres will be recalculated as this key group will work differently.
Supports construction
You need all fingers of your hand available to operate the keys. That's why the saxophone needs to support itself somehow. It may stand on the ground or be suspended from your shoulders. The existing straps just hand the saxophone on a single point on that back of the sax. That is OK with the right hand also there for support. Without that right thumb, it will not do for one handed playing
Construction of key system
This is the majority of the work. Each key starts by construction of pillars, which are made from scratch. They have to fite the body curvature at the base to make a strong connection at the weld. The pillars support the axle steels, precision ground steel rods. These work as bearings for the key tubes, which are precision turned from brass. This is the moving system, and it forms the base for the key, which has extensions to receive a spring, to be operated from another key or touchpiece and often an extension to reduce the movement range in a precise yet silent manner. A simple key is not that difficult to make, it is the interaction between keys where matters get complicated. And that is exactly what the key do that I create to make a saxophone for one hand playing.
Soldering
There is only one way to join brass parts that will stand the forces upon them, and that is silver soldering. Parts are covered in chemicals to allow the flow of the solder. Then parts are held in heat resistant supprts to keep everything in place, and heat is applied. Only at 650 degrees C the solder will flow to form a strong bond. After cooling down, the chemicals must be washed of in sulphuric acid. No less that 50 of these solder joints are neccesary.
Finishing
Once all sawing, filing and soldering is done, the saxophone body is covered with discolorations from the heat of the soldering. The new keys look rough and dull. First parts are finely files and then sanded. Lastly a polish is applied, using a buffing machine. Once everything shines as a saxophone should, the pads , felts and cors are re-applied. The entire instrument must be very precisely adjusted to all keys closes the the toneholes with the least amount of pressure.
Remaining
Finally, there are costs of parts and materials and shipping.
EU customers pay VAT.
To ask a question, order a flute headjoint or plan a visit, contact us here
FLUTELAB
Business address
NDSM-plein 55
1033WC Amsterdam
the Netherlands
+31 6 50 84 35 19
Chamber of commerce no: 33189016